ABOUT US
Located in the heart of Tenafly in Bergen County, NJ – Salon Pavel is recognized as a leader in offering the finest beauty services throughout northern New Jersey and New York Metropolitan area.
No matter what you are searching for in a beauty world from a simple color and cut, to latest styles and techniques Salon Pavel is truly a destination for all of your beauty needs.
 We are a full service salon and our extensive menu includes these popular services
WHAT OUR HAPPY CLIENTS SAY
---
Helena at Salon Pavel is amazing. I see her for extensions, haircuts, color and blow-outs. I'm never disappointed! She has been doing my hair for many years and I followed her to Salon Pavel from her last place. I'm very happy with Salon Pavel. Everyone is very friendly, helpful and professional.
Tara Benevento
Beautiful place, excellent staff, very professional. The owner is very kind and accommodating. I highly recommend this salon!
Loredana Moldavskiy
My review is a couple of months overdue but my experience at Salon Pavel was great!  Everyone was sweet, attentive and very accommodating.  I needed someone who was very experienced with body waves and Kathy was recommended and she did not disappoint. Her knowledge and years of expertise resulted in one of the best body waves I've every had!! Anyone who knows about perms/body waves, knows it can turn out great or horribly wrong.  Thanks to Kathy, two months later, my body wave still looks amazing!
Emyli Z.
Great salon with top stylists. They have great hours for hard to get appointments . They are open Sundays and Mondays!!
Elisa B.
I love Salon Pavel! Angelica is amazing!! She put beautiful extensions in my hair then dyed my hair from black to red!! I get so many compliments on my red hair. I trust her 100% and have never been disappointed.
Renee Santoro-Lordi
After you look at my pictures, you'll understand why. I went from looking like a total hot mess to a hairstyle that I've always wanted.
Lois: You are amazing and I can't thank you enough for making my birthday extra special. I wanted to take a picture with you right after you did my hair, but you had another client come in and I didn't want to bother you. Thanks again for your talent and our talks!
To the staff: I found 2 little surprised gifts in my bag! That was super thoughtful and sweet of you guys. Thank you so much!
Juanita H.
I have been getting my hair cut/styled and everything else by Pavel for the past 13 years and I always leave happy! So I was so excited when he opened up his own place. The entire staff at Salon Pavel is professional, warm, friendly and talented! You can't go wrong with anyone you go to, as I've happily learned. The atmosphere of the salon is also welcoming and very clean. Pavel has been a wonderful stylist for me that has turned into a friend and I would recommend this salon to all my friends and others interested.
Brittany Horwich
This place is one word, Amazing. I came here because the reviews were really good and I was not disappointed. The people there are very welcoming and very friendly, it was a great atmosphere.
I went to get highlights done for the first time and my hair turned out absolutely beautiful. Robin was the one who did the color and she was the best. I came in wanting something really drastic and bright but she talked me out of it and did something even better that I could have imagined. I've never been so in love with my hair before. THANK YOU ROBIN!
I would highly recommend her and this salon to all my friends and family.
If anyone goes here, I can honestly say, they will not be disappointed.
Nicole S.
Pavel made me feel comfortable trying something new and adventurous with my hairstyle and I have never received more compliments!! A wonderful experience and a very talented hairstylist! I highly recommend Salon Pavel to all who like looking and feeling fabulous!
Margot Solomon
I super love my haircut, this was my first time to try out this salon and they did not disappointment me!
Rochelle A.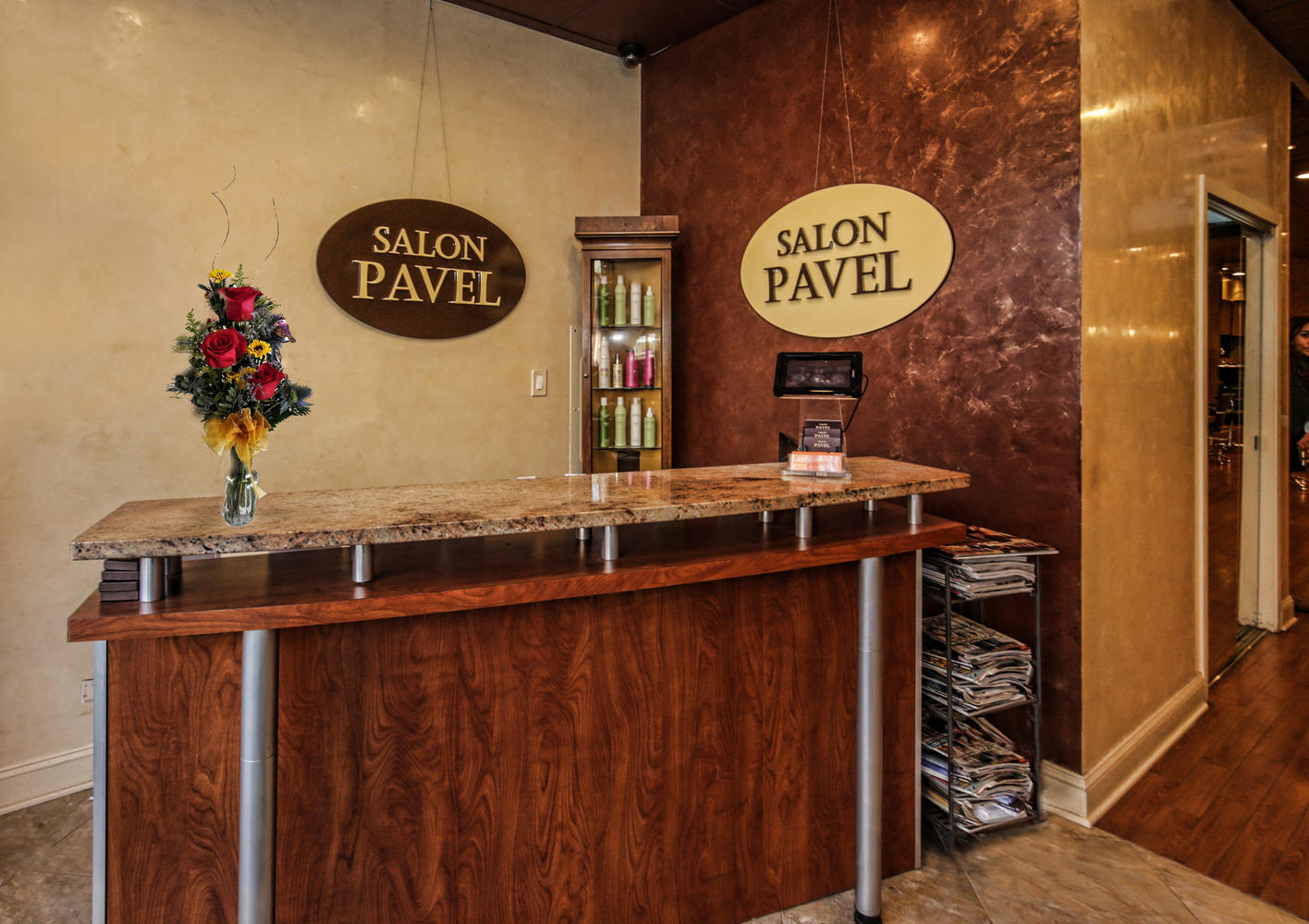 TREAT YOURSELF
Come to Salon Pavel for the ultimate salon experience. You deserve it!
Many of our clients are located outside of New Jersey and travel from other areas, which include; Manhattan, Long Island, Upstate New York and even as far as Connecticut and Philadelphia.
Salon Pavel is very easy to get to and worth the drive from anywhere in New York Metropolitan area and beyond.
Consultations are always free, so please give us a call at (201) 568-5858 and let us take you and your hair to happily ever after.
SALON PAVEL STYLISTS
Salon Pavel is an education based salon. Despite the stylist's wealth of experience we do not believe that training stops there. We are always heavily involved with constant teaching practices as new products, techniques and trends hit the industry.
Each stylist is inspired by their passion whether it is dance, music or any form of art bringing out their creativity in their work. Though they all possess their own distinctive form of creativity, each and every stylist has an ability to create perfection and to adapt to everyone's taste regardless of whether you're looking for a style that's simplistically beautiful or looking to be daring and want to try the latest trend. Some have traveled the world taking classes in order to enhance their skills bringing the hottest styles to you.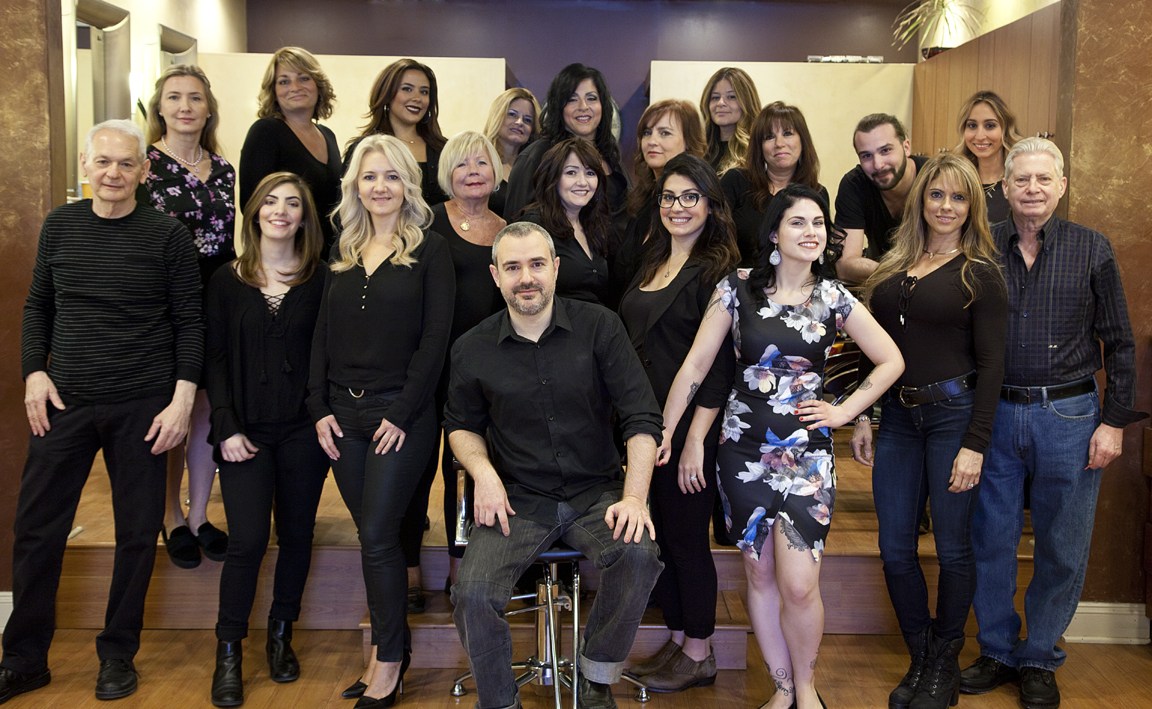 OUR ARTICLES AND GUIDES
So, you've decided to color your hair. Getting a fresh new look is an exciting prospect. To get the best results possible, you will need to think about a few things before you sit down in your favorite hairdresser's chair. First of all, not everyone will look great... read more